Dai stihó, cousin!
Welcome to CrossingsCon 2021: Slipping Sideways, a convention about all the universes that we visit when we read, where people can come together to share what they love and have fun doing it
CrossingsCon 2021 is free to attend!
Guests of Honor
We're extremely excited to welcome our talented and distinguished guests of honor to CrossingsCon 2021! Read more about them here.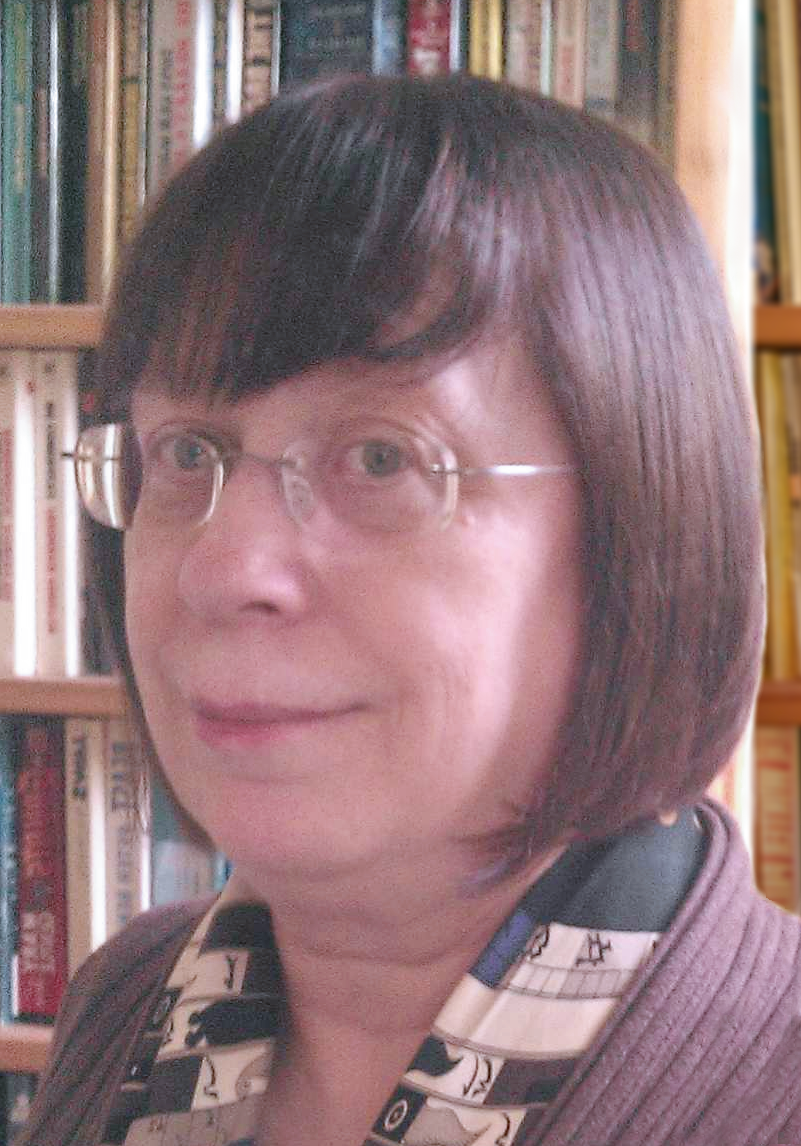 Diane Duane
Appearing at CrossingsCon now for the fourth time, is the one and only Diane Duane! She is the creator of the Young Wizards YA science fantasy series and the Middle Kingdoms LGBTQ adult-fantasy series, and has also worked in comics and computer games. She has also written extensively for television and film, working with characters ranging from Jean-Luc Picard to Batman and from Siegfried the Volsung to Scooby-Doo. She has picked up various awards for her prose and screen work over time, the most recent of these being the Faust Grandmaster Award from the International Association of Media Tie-In Writers. She also served as a writer guest of honor at the World Science Fiction Convention in Dublin in 2019.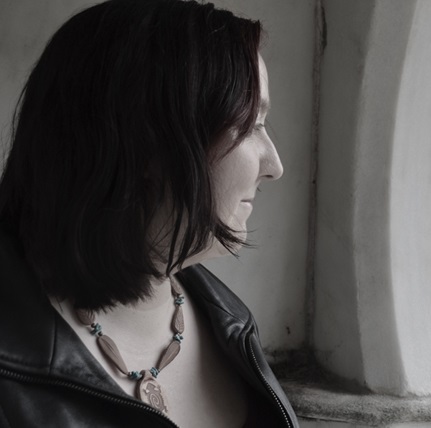 Ursula Vernon
Ursula Vernon, author and illustrator, has written over fifteen books for children, several novels for adults, an epic webcomic called Digger and various short stories. She publishes children's books under her own name and adult books under the pen name T. Kingfisher. She has received numerous awards, including the Hugo Award, the Nebula Award, and the Mythopoeic Fantasy Award for her work in various mediums. Having moved across the country several times, she eventually settled in Pittsboro, North Carolina, where she works full-time as an artist, writer, and creator of oddities.
Jessica Day George
Jessica Day George—author of the Rose Legacy, Castle Glower, and Dragon Slippers series—earned a BA in Humanities/Comparative Literature from Brigham Young University, where she enjoyed classes in Pottery and Old Norse, and dutifully forced herself to take Algebra and Biology. Originally from Idaho, she now resides in Salt Lake City, Utah, with her husband and three young children.
C.B. Lee
C.B. Lee is a Lambda Literary Award nominated writer of young adult science fiction and fantasy. Her works include the Sidekick Squad series, Ben 10 graphic novels, Out Now: Queer We Go Again, Minecraft: The Shipwreck, From A Certain Point Of View: The Empire Strikes Back, and A Clash of Steel: A Treasure Island Remix. Lee's work has been featured in Teen Vogue, Wired Magazine, Hypable, Tor's Best of Fantasy and Sci Fi, and the American Library Association's Rainbow List.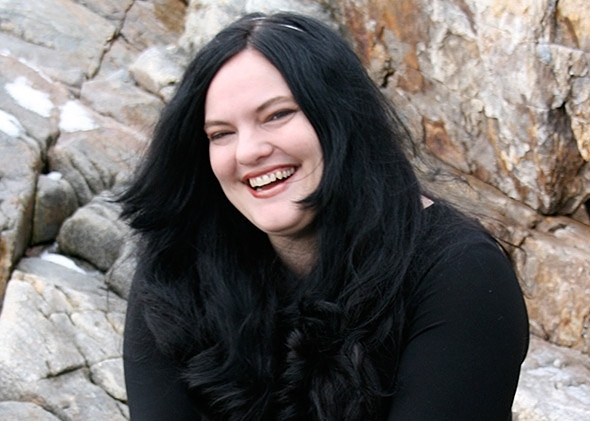 Cat Valente
Catherynne M. Valente is the New York Times bestselling author of forty works of speculative fiction and poetry, including Space Opera, The Refrigerator Monologues, Palimpsest, the Orphan's Tales series, Deathless, Radiance, and the crowdfunded phenomenon The Girl Who Circumnavigated Fairyland in a Ship of Own Making (and the four books that followed it). She is the winner of the Andre Norton, Tiptree, Sturgeon, Prix Imaginales, Eugie Foster Memorial, Mythopoeic, Rhysling, Lambda, Locus, Romantic Times' Critics Choice and Hugo awards. She has been a finalist for the Nebula and World Fantasy Awards. She lives on an island off the coast of Maine with a small but growing menagerie of beasts, some of which are human.
Megan Whalen Turner
Megan Whalen Turner is an award winning and NYT bestselling author of fantasy for children, adults and young adults. Her novel, The Thief was a Newbery Honor book in 1997. It was the first of six books set in the world of the Queen's Thief. Turner has been awarded a Horn Book Honor, been shortlisted twice for the Norton Award and won both the Mythopoeic Award and the LA Times Book Award for Young Adult Literature. Satisfying for all ages, her books are filled with political machinations and divine intervention, friendship, fortitude and deceit. It is a testament to their staying power that twenty five years after The Thief was published, readers were eagerly awaiting the arrival of Return of the Thief in October 2020.
Schedule
CrossingsCon 2021 is taking place August 1st through 8th, 2021. See the schedule page for an hour-by-hour view of when events are taking place.
Venue
CrossingsCon 2021 will be hosted on Gather Town, a video calling platform that offers a virtual space where you can move an avatar around, automatically joining calls with people near you. We're extremely excited about what we'll be able to do with all the tools Gather Town offers, making for a convention much more than just a livestream of a couple panels and events.
If you want to learn more about Gather you can try out their live walkthrough or read one of their many articles on their support centre. We're investing heavily into carefully designing our virtual convention space to let us hold the best convention we can and to fit the needs of our attendees. If you have any concerns or requests, particularly around accessibility, feel more than free to drop a line to webmaster@crossingscon.org so we can try to design the space to accomodate you as best we can.
Events
CrossingsCon 2021 will feature a mix of panels, workshops, Q&As, lectures and more. At past conventions we've had guests of honor give exclusive readings from their upcoming works, had experts do serious academic analysis of people's favourite books, musical jam sessions, live gameplay of table-top games such as The Adventures of Baron Munchausen, and more.
You can read descriptions of all events taking place at CrossingsCon 2021 here, and check the schedule for an hour-by-hour view of when events are taking place.
What do I need to take part in CrossingsCon 2021?
CrossingsCon 2021 is completely free to attend, you do not need to register or purchase a badge in advance of the convention. We'll be posting the link to the virual convention space on Gather Town on all our channels and this website once the convention is open.
Gather Town recommends the using their platform on Google Chrome or Firefox on a computer running either Windows or MacOS. Mobile devices may work with Gather, but are not explicitly supported. They also have experimental native applications for Windows and Mac.
CrossingsCon Code of Conduct
We expect all attendees to be respectful of their fellow con-goers, guests, and convention staff, so that everyone can feel welcome and enjoy the convention. See the main code of conduct page for a full list of CrossingsCon's rules and expectations from attendees. Given that this is the first virtual CrossingsCon there are a couple rules that are new this year, so please read through the page even if you've attended CrossingsCon in a previous year.